Ford Tiger Cat E1
SOLD
| | |
| --- | --- |
| Year: | 2009 |
| Mileage: | 1300 |
| Engine size: | 2.1 |
| Gearbox: | Manual |
| Fuel type: | petrol |
| Colour: | Frozen White |
| Price: | £7,950 |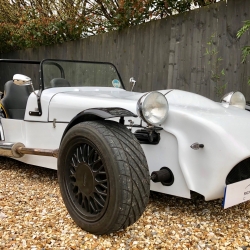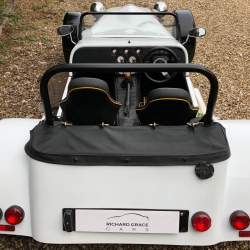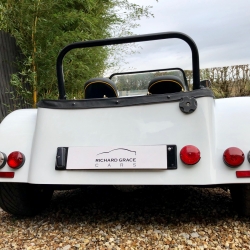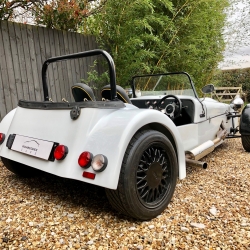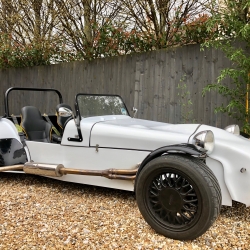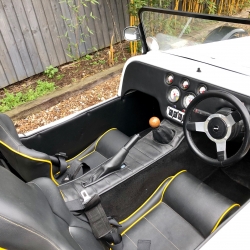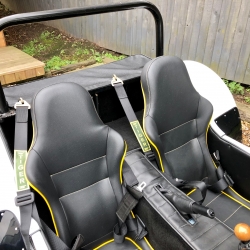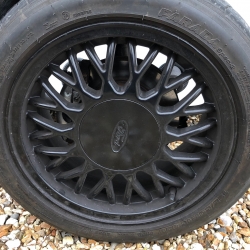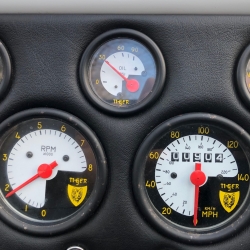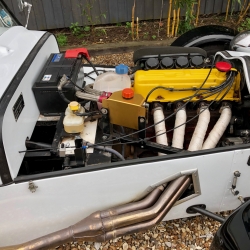 Click to enlarge
For sale is my own Tiger Cat E1. It was built in 2008/9 and passed the SVA test and was registered on the Ford Sierra donor chassis on a 'G plate'. It had done 65 miles when first built in 2009 and was on that mileage until last year. In 2009, due to the financial crash, the owner and builder of the car who was a Ford Senior Technician had to mothball it as he was building a house mid financial crash. He kept it for 9 years and intended to get it ready for road use; he didn't have time, a year ago I bought it from him. My local MOT station are Tiger Specialists and look after a few of these cars including some of the local Tiger club member's cars. They did a full service, new brake lines, fuel lines, hoses, water pump, fuel pump and loads of other minor stuff. This isn't the usual kit car that just requires this and that to be fixed, it all works. It has had an oil change and fresh MOT, and a thorough check ready for its new keeper.
Spec is as follows:
Ford Frozen White Paint, the brightest white you can get.
2.1 Pinto SOHC Engine rebuilt at cost of over £3000 alone, with high lift cams, big valve head; lightened and balanced. It has been tuned at AB Tuners in Hawarden who specialise in these cars.
ZX6 Bike Carbs
Bogg Bros manifold
RS2000 Big Winged Alloy Sump
Adjustable brakes
Bonded and insulated chassis
Type 9 Gearbox with Short shifter
15" Cosworth wheels
Yokohama tyres all round
Bucket seats with 4 point harnesses
Runs at 168BHP and weighs about 630kg. 0-60 around 4 secs. Main thing is it's well set up and rides and handles impeccably well. Everything works, it's not a project car. All dials, speedo, fuel gauge, temp gauge and oil pressure all read correctly. Fans and lights etc all work too. Exhaust is epic, pops and crackles and spits the odd bit of flame out. Brilliant to drive at dark. I have covered 1300 miles in the car over the past 12 months and enjoyed it immensely, only reason for sale is that I need the garage space. Has loads of spare parts and build photos and all the bills to show what we've had done.